- a Free and open source privacy focused email client
Protects your privacy
Searches and organizes your mail
Open source, Free Software
Community funded and supported
No ads, no spying
Just e-mail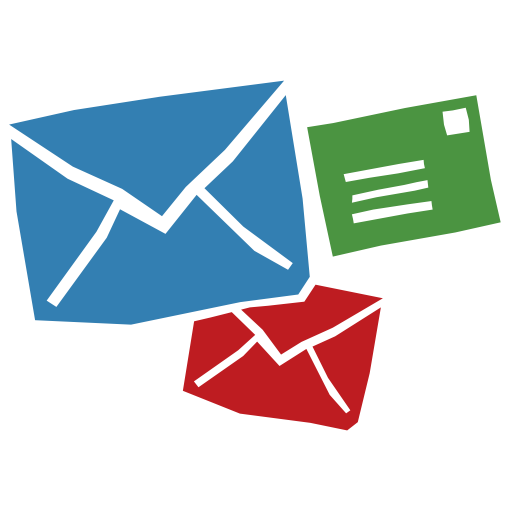 welcome to mailpile
---
Subject: mailpile is an e-mail client
From: Mailpile Team <team@mailpile.is>
To: The Internet :-)
Mailpile is an e-mail client!
Mailpile is a search engine and a personal webmail server.
Mailpile is an easy way to encrypt your e-mail.
Mailpile is software you run yourself, on your own computer.
Mailpile is an effort to reclaim private communication on the Internet. A project to rescue our personal lives from the proprietary cloud and prevent our conversations from being strip-mined for corporate profit and government surveillance. Mailpile is taking e-mail back.
Born out of a belief that everyone deserves privacy and respect, Mailpile aims to provide an answer to the question: "How can I protect my privacy online?"
Mailpile is a big job, but we are making steady progress. Please feel welcome to read about our work so far, browse our source code or join our community. If you like what you see, maybe you can lend a hand!
Thanks and welcome,
- Bjarni & the team
---
mailpile at a glance
Search
Powerful search & tagging makes your pile of mail managable, whether you have just a few messages, thousands or even millions.
Speed
Mailpile is designed to be fast and responsive, outperforming "the cloud" even on slow computers. And it works even when the Internet is down.
Privacy
Store your mail on devices you control. Your search index is encrypted so if your computer gets stolen, your mail stays secure.
Encryption
OpenPGP signatures and encryption are part of Mailpile's core design, not an afterthought. Mailpile makes it easy to sign and encrypt your mail.
No Ads
It's ironic that most web-mail solutions filter out spam, only to replace it with their own advertisements. Mailpile has no ads.
Self Hosted
Host your install of mailpile on your laptop, desktop, Raspberry PI, or somewhere in the cloud. It's up to you!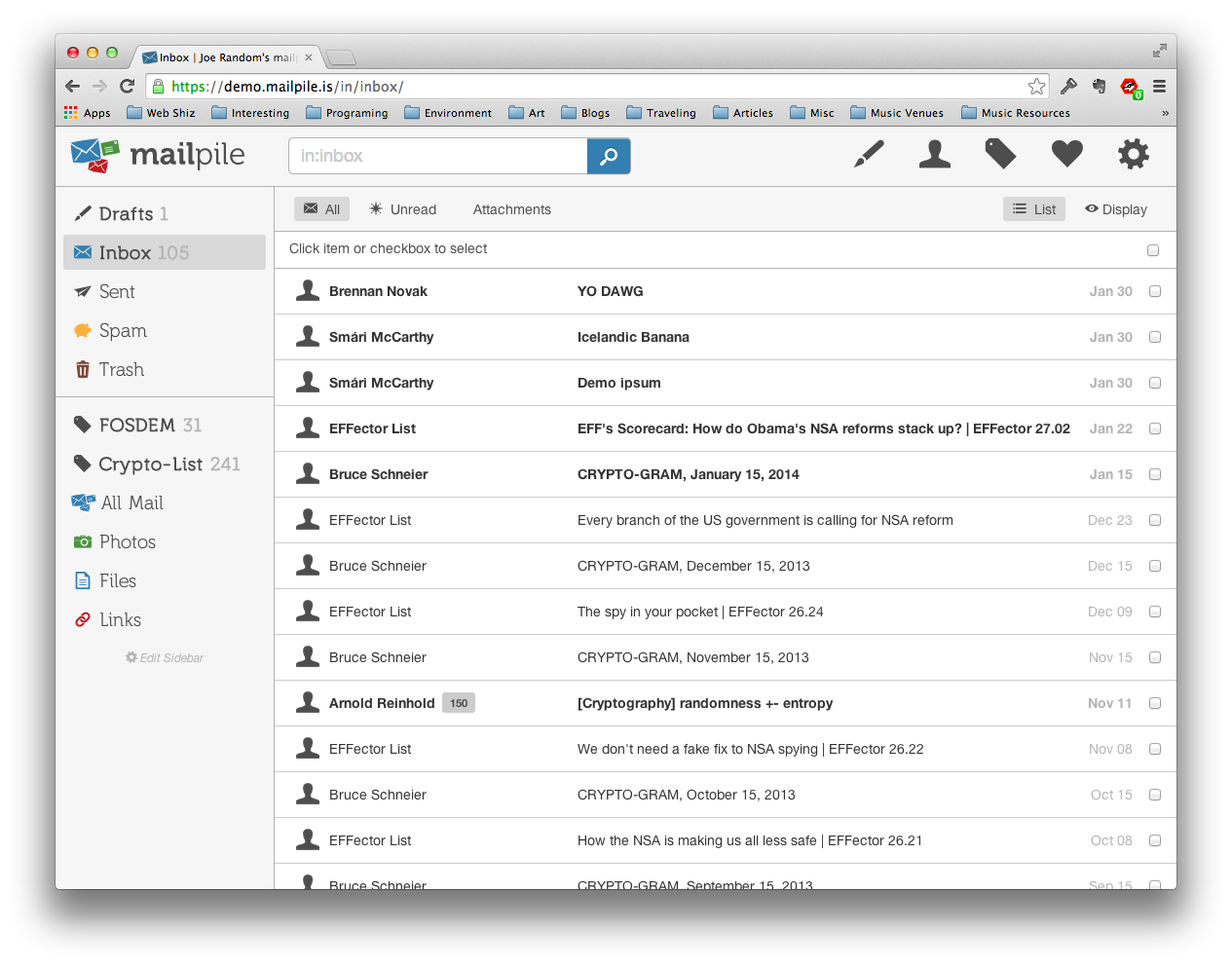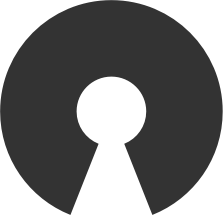 100% Free & Open Source Software
Open Source means anyone can audit Mailpile's code to verify it works as intended.
It also means anyone can fix a bug or add a feature, and the entire community will benefit.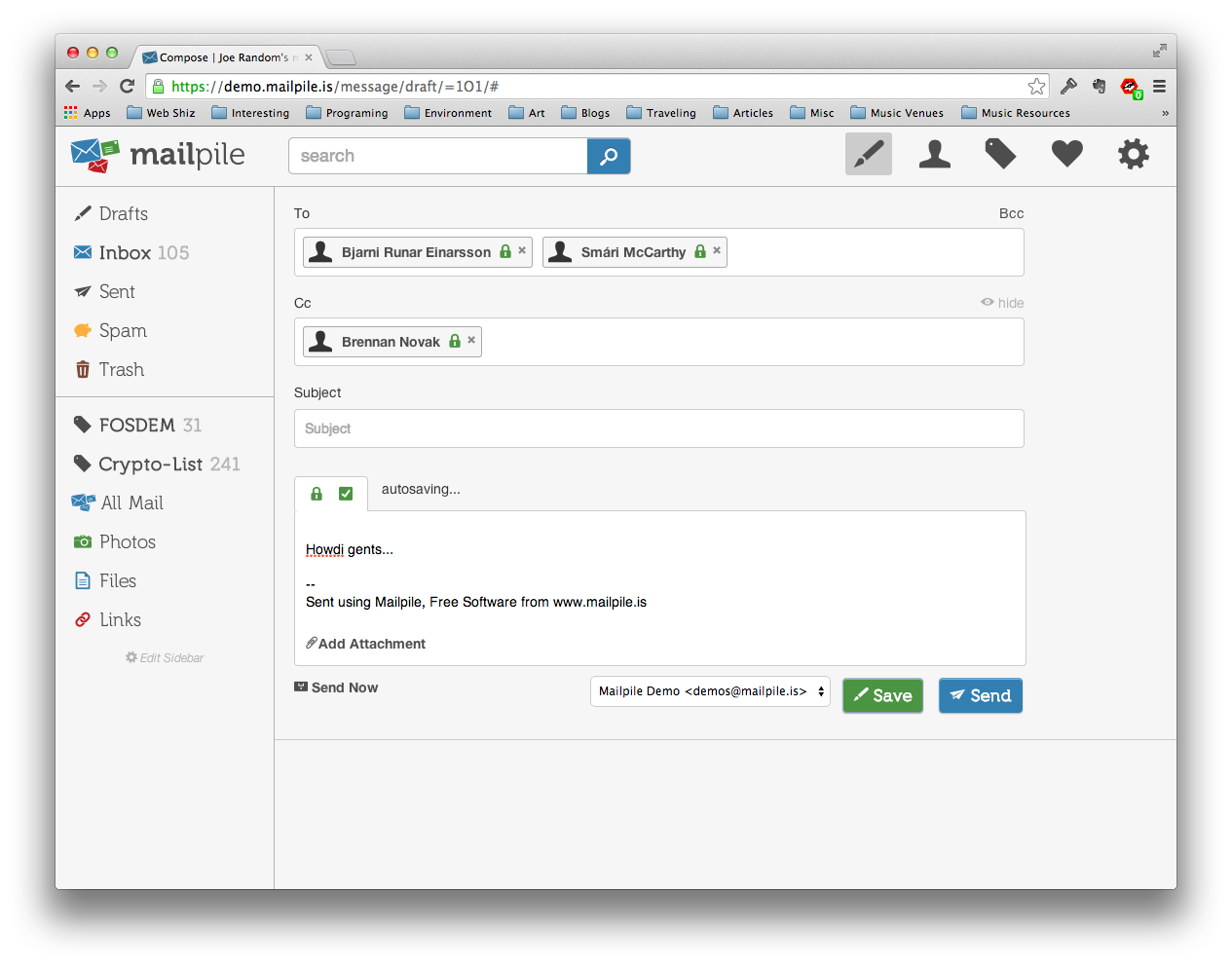 ---
---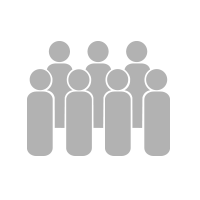 Our Community
Mailpile exists because of our wonderful community of supporters. To honor them, we've created a thank you page dedicated to all the people who donated to our crowd funding campaign- without them this whole thing never would have gotten off the ground. Thank you, sincerely.
---